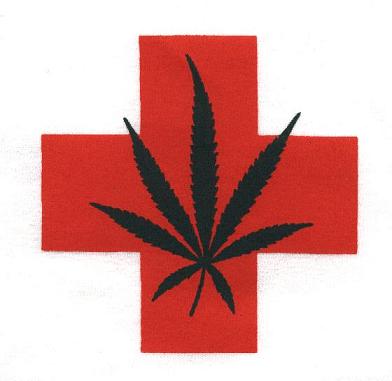 No other plant besides Cannabis has as many medicianl uses,
yet why is it illegal today?
Note- This strain of plant differs from the industrial HEMP plant which is currently being used for the manufacture of many products. Medical Marijuana has strong support from voters and health organizations. Research has shown:
Deaths from marijuana use are : 0 From 1842 through the 1880s, extremely strong marijuana (then known as cannabis extractums), hashish extracts, tinctures, and elixirs were routinely the second and third most-used medicines in America for humans (from birth through old age). These extracts were also used in veterinary medicine until the 1920s and longer. What then are we to make of these conflicting portrayals of a healing drug with historical origins dating back to 8,000 B.C.? Despite these FACTS the propaganda (related to industrial esponadge) continues: The largest study of its kind has unexpectedly concluded that smoking marijuana, even regularly and heavily, does not lead to lung cancer. Source.
The issue of the recreational usage of Marijuarna is a separate one to the use of medical THC or Marijuarna. However if you wish to evalute the facts on this matter you can begin by reading how Four decades of drug war tyranny may come to an end with Ron Paul's new effort to legalize marijuana
Currently this plant is listed as a schedule I drug, to qualify as a schedule one drug, the plant must have NO medical uses. This is an out right hypocrisy and suppression, it is a known scientific FACT that MEDICAL marijuana has proven medicinal uses, this is why the federal government has patented Cannabinoids.
They are not confused in Washington, D.C about this, only deceptive. According to the U.S. Drug Enforcement Agency "The FDA noted "that no sound scientific studies supported medical use of marijuana for treatment in the United States, and no animal or human data supported the safety or efficacy of marijuana for general medical use." This statement was released to the general public after the Feds filed a patent on Marijuarna to corner the market on many of its medicinal uses.
U.S. patent #6,630,507, entitled Cannabinoids as antioxidants and neuroprotectants. Filed in 2001, this patent, which was subsequently granted in 2003, gives us an insight into the canny duplicity that has characterized U.S. government policy toward marijuana. In the patent, assigned to the U.S. Department of Health and Human Services (HHS), the applicants state the following: "Cannabinoids have been found to have antioxidant properties, unrelated to NMDA receptor antagonism. This new found property makes cannabinoids useful in the treatment and prophylaxis of wide variety of oxidation associated diseases, such as ischemic, age-related, inflammatory and autoimmune diseases.
The cannabinoids are found to have particular application as neuroprotectants, for example in limiting neurological damage following ischemic insults, such as stroke and trauma, or in the treatment of neurodegenerative diseases, such as Alzheimer's disease, Parkinson's disease and HIV dementia.
Basically the patent states that cannabinoids, the active compounds in marijuana, show benefits for treating stroke, heart attack, inflammation, and autoimmune disorders, and may be beneficial in the treatment of Alzheimer's, Parkinson's and HIV. That's not bad for a plant with no purported medicinal value.
To bolster their argument for a patent on the effectiveness of cannabinoids against many common, life-threatening diseases, the HHS goes further, citing a list of studies showing that cannabinoids also possess anti-epileptic properties, protect the brain, fight arthritis, and help in cases of glaucoma.There is a large and ever-growing body of science demonstrating that the active compounds in cannabis possess a multitude of beneficial properties.
If you surf PubMed (The National Library of Medicine's online medicinal database), you will find studies that affirm the antioxidant, anti-inflammatory, and protective properties of pot. And remember, that database is run by the U.S. government. In fairness, there are also studies showing that in some populations, use of cannabis can produce anxiety and imbalanced mood, and can be especially disorienting in cases of schizophrenia. Like any substance, cannabis works for some and not for others.As of August 3, 2010, a simple search of "cannabis" on PubMed reveals 12,582 published scientific papers on cannabis. Not all of those papers concern positive medicinal benefits of cannabis, but many do.-Source
US Patent 6630507 is titled "Cannabinoids as antioxidants and neuroprotectants" and is assigned to the United States of America, as represented by the Department of Health and Human Services. Yet this remians a schedual one drug. The US government may hold this patent, but that will not stop their officials from consistently denying the benefits of medical marijuana. An FDA spokesperson, for instance, has claimed that "smoked marijuana has no currently accepted or proven medical use in the United States and is not an approved medical treatment." Read More The US government may hold this patent, but that will not stop their officials from consistently denying the benefits of medical marijuana. An FDA spokesperson, for instance, has claimed that "smoked marijuana has no currently accepted or proven medical use in the United States and is not an approved medical treatment".
Also the Petition to classify cannabis as having medical use has pending for nine years. After nearly a decade of waiting for action by the federal government on a formal petition to re-classify cannabis as having medical use, the coalition of patients and advocacy groups that filed it have gone to court for an answer.The Coalition for Rescheduling Cannabis (CRC), ASA, Patients Out of Time, and individually named patients filed papers in the federal DC Circuit Court to compel the Obama Administration to answer the 2002 petition to reclassify medical cannabis."The federal government's strategy has been delay, delay, delay," said ASA Chief Counsel Joe Elford, who is the lead attorney for the action. "It is far past time for the government to answer our rescheduling petition. Since they are being unreasonable, we're asking the court for resolution.
"In 2006 the Department of Health and Human Services (HHS) passed on its recommendation to the Drug Enforcement Administration (DEA), the final arbiter in the rescheduling process, but the DEA has refused to respond. The writ of mandamus filed last month argues that the five-year delay violates the Administrative Procedures Act.On average, it takes six months from HHS review to final action. The five-year delay on the CRC petition is more than twice as long as any other rescheduling petition reviewed since 2002."The Obama Administration's refusal to act on this petition is an irresponsible stalling tactic," said Jon Gettman, who filed the rescheduling petition on behalf of the CRC.
This is still going on despite empirical reports proving that this is not the case, however this education remains neglected.
Daily Mail story source-To call what the Hyde family has been through a "parent's worst nightmare" sounds like a horrible cliche. But, it's hard to imagine what else you could call it. Their two-year old son Cash was diagnosed last year with a stage 4 brain tumor; he nearly died more times than they can count. He was miserable from the chemotherapy coursing through his body. Until his dad made a controversial decision to give cannabis to his young son. KXLY 4's Melissa Luck reports.
The Fact THC can cure is well known, this is why Big Pharma attempting to corner the market on medical marijuana. For at least 3,000 years prior to 1842 widely varying marijuana extracts (bud, leaves, roots, etc.) were the most commonly used real medicines in the world for the majority of mankind's illnesses. The U.S. Pharmacopoeia indicated cannabis should be used for treating such ailments as fatigue, fits of coughing, rheumatism, asthma, delirium tremens, migraine headaches, and the cramps and depressions associated with menstruation. The following data shows that the benifits are working at under capacity.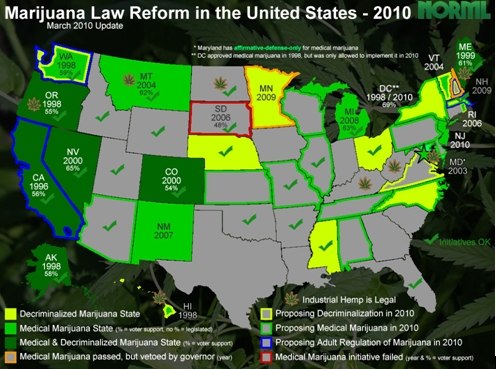 The endocanabinoid system in our bodies regulates our cancer defense – so it makes sense that cannabis works effectively in this area, and the science backs that up.For those who dispute the fact that cannabis can cure cancer, refer you to SOME of the numerous studies (since 1974!) that show that cannabinoids kill cancer cells, shrink tumors, halt the spread of invasive carcinomas, and prevents occurrence. First you have to ask yourself: why don't you know about this? (Then you should get really, really angry)
Original Univ of Va study - THC halts lewis lung adenocarcinoma:
London study showing THC causes kills leukemia cells.

University of Texas study showing the CB1 receptor (which is activated by cannabis) suppresses colorectal cancer tumor, when the receptor is lost cancer can occur.
Can compounds in cannabis help in treating the most common and aggressive form of brain cancer. The answer, according to scientists at the California Pacific Medical Center Research Institute, is yes. The research is published in the January 11th edition of the medical journal Molecular Cancer Therapeutics. Here's how lead researcher Sean McAllister, Ph.D., describes their findings.
Univ of Southern Florida study showing that cannabis blocks cancer causing viruses:Reference
Harvard study showing cannabis cuts lung cancer growth in half:
The British Journal of Cancer reports that cannabis treats prostate cancer
California Pacific Medical Center Research Institute - cannabis halts breast cancer.
A large population study of chronic cannabis smokers found that they had a REDUCED risk of head, neck and throat cancers when compared to those that did not use cannabis. NOTE: THE GENERAL IDEA IN THE SCIENTIFIC COMMUNITY IS THAT SMOKING POT DOES NOTCURE CANCER.
Spanish study showing that THC inhibits gliomas (brain cancer).
Profit motive, propaganda and industrial espionage is related to the word marijuana. Contemplate where the word 'marijuana' come from
Where did the word 'marijuana' come from? In the mid 1930s, the M-word was created to tarnish the good image and phenomenal history of the hemp plant...as you will read. The facts cited here, with references, are generally verifiable in the Encyclopedia Britannica which was printed on hemp paper for 150 years.Source
Industrial espionage serves the big corporations not the majority of the pubic. If Marijuana Production Were Legal: Projected Tax Revenues, by StateIn this century. Yet who in government is telling you about this?.Cannabis research has demonstrated therapeutic value and complete safety in the treatment of many health problems including asthma, glaucoma, nausea, tumors, epilepsy, infection, stress, migraines, anorexia, depression, rheumatism, arthritis, and possibly herpes. There are many more Medical Marijuana helps these Conditions.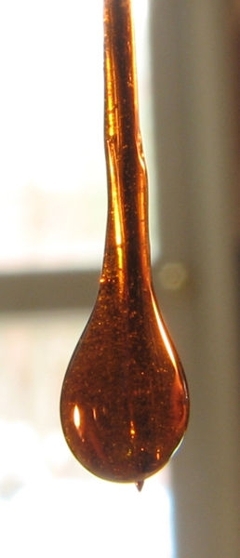 Pure Organic THC oil.
More research can potentially find other benefits Multidisciplinary Association for Psychedelic Studies, MAPS is a 501 (c) (3) non–profit corporation chartered in 1986 as a membership–based research and educational organization
MAPS' goal is to initiate and fund a serious drug development research program aimed at proving to the satisfaction of FDA that marijuana is safe and efficacious for specific medical uses and should become a legal, FDA-approved prescription medicine. While we have recently been hindered by United States government agencies in our attempts to conduct clinical trials using medical marijuana - we will ultimately achieve our goal.-Multidisciplinary Association for Psychedelic Studies
Scientific Research Supports Medical Cannabis -Between 1840 and 1900, European and American medical journals published more than 100 articles on the therapeutic use of the drug known then as Cannabis Indica (or Indian hemp) and now simply as cannabis.Today, new studies are being published in peer-reviewed journals that demonstrate cannabis has medical value in treating patients with serious illnesses such as AIDS, glaucoma, cancer, multiple sclerosis, epilepsy, and chronic pain. -source
One of the most promising cancer studies has been done by Sean D. McAllister, PhD. Sean's research showed the potential of the endocannabinoid system to control cell fate with the goal of developing therapeutic interventions for aggressive cancers.They recently discovered that CBD, a nontoxic cannabinoid that lacks psychoactivity, can inhibit Id-1 gene expression in metastatic breast cancer cells and consequently their aggressive phenotype.
One project that critically needs to be done is to create a less potent strand of medical marijuana (by acquiring strains of less potent or pre modified breeds) for patients .This is because patients need to be able to take a therapeutic dose of THC. All dispensaries currently have to use the pre "cross bred" marijuana hybrids which were originally created for recreational use (strong), patients get unnecessarily "high" as well as alleviate their pain. This strain is also needed to help Sean D. McAllister's research on breast cancer..
Panacea has its own research ideas to help in this regard but needs sponsorship and medical personal on board please contact us if your able to help.Please help and forward this information to medial practicers.
Medical marijuana information from Dr. William Courtney
California Pacific Medical Center Studies
Extensive Video library of Mediucal Marijuana Research
Despite the proven facts of medicinal benefits from using medical THC, the United States federal government, however, has resisted any change to marijuana's illegal status at the federal level. The Supreme Court ruled in 2005 in Raich v. Gonzales that the federal government can prosecute medical marijuana patients, even in states with compassionate use laws, and several medical marijuana dispensaries in California have since been subject to Drug Enforcement Administration raids.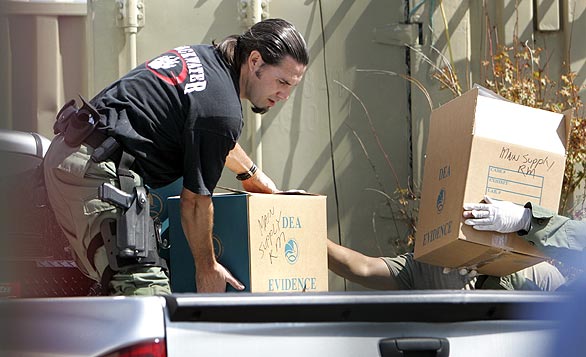 Federal DEA Raid on a medical marijuana dispensery
Despite the latest American president endorsing medical THC, it is not the point, the point is politicians are public servants, it does not matter what THEY think, they are there to do what the public endorse.The issue of medical THC needs no politicians to endorse it, it is needed based on proven scientific benefits alone and should only be there based on the will of the people and not by not political approval.
Despite proven medical effects, Cannabis crackdown threatens legal trade in 'medical marijuana'.
There are many historical facts which show that no other reasoning besides industrial espionage and ignorance can be rationally given for the interference and ultimately the suppression of this medical beneficial plant.
People who suffer from medical conditions benefit from this plant, who benefits if they don't use this plant? Its rational to demand.
Safe Access for Patients
I am not a Criminal
You are Wasting Resources
End Federal Interference
Make Access Legal
Reschedule Cannabis Now
My Medicine is not a Crime
War on Access is War on Patients
Marijuana Is Medicine
Hands Off My Medicine
DEA Go Away
Respect Local Law
Protect States Rights
Arrest My Pain, not my Provider
Protect Medical Cannabis Providers
You Are Killing Jobs
Stop the Attack on Medical Cannabis
In 1974 researchers learned that THC, the active chemical in marijuana, shrank or destroyed brain tumors in test mice. But the DEA quickly shut down the study and destroyed its results, which were never replicated -- until now. The DEA quickly shut down the Virginia study and all further cannabis/tumor research, according to Jack Herer, who reports on the events in his book, "The Emperor Wears No Clothes."
In 1976 President Gerald Ford put an end to all public cannabis research and granted exclusive research rights to major pharmaceutical companies, who set out -unsuccessfully - to develop synthetic forms of THC that would deliver all the medical benefits without the "high." -Marijuana Shrinks Tumors; Government Knew in '74
A Scene from the Medical cannabis institute video
Medical Marijuana - US History Provided by the Medical cannabis instituteDespite some pledges by politicans, today it's medicinal benfits are no where near being applied to capcity.
DEA raids medical marijuana collective, breaks Obama's promise
Obama's Attorney General Eric Holder had promised to end federal medical marijuana raids, as conducted by both Clinton and Bush's administrations, leaving alone dispensaries operating legally under state law. Obama broke the spirit of the promise, but not the letter. The excuse for this last raid was state law violations—supposedly, sales taxes were being evaded.
From Toke of the town- The federal government's war on medical marijuana in California is working, as dispensaries in San Francisco followed cannabis collectives in San Diego, Sacramento, and beyond in shutting their doors after receiving cease-and-desist notices from United States Attorneys. Geary Street dispensary Divinity Tree 's last day was Friday, according to reports. The club had been open since 2005.Two other San Francisco dispensaries received letters, Mr. Nice Guy and Medithrive. Both said they planned to remain open at least temporarily.There was hope that a federal judge would stay the government's hand after a group of lawyers filed suit in all four federal court districts last week. A hearing on a temporary restraining order could happen this week.
The federal government's response to the lawsuit is due Tuesday, according to a spokesman for Kumin Sommers LLP, the firm that filed the suit.The letters, dated Sept. 28, gave dispensaries 45 days to shut down or face stiff penalties, including forfeiture of assets and prison time.The U.S. Attorneys have said that more letters are on the way. -End.
Natural Medical Marijuarna
The many medicinal benefits from this medicine is not the only element being interfered with, there is also a economic benefit being suppresed: While California is going bankrupt, one business is booming. "How Weed Won the West" is the story of the growing medical cannabis / marijuana industry in the greater Los Angeles area, with over 700 dispensaries doling out the buds. As a treatment for conditions ranging from cancer and AIDS, to anxiety, ADHD, and insomnia, cannabis is quickly proving itself as a healthier natural alternative to many prescription drugs.Following the story of Organica, a southland dispensary which was raided by state and federal agencies in August of 2009, the film shows that although much has changed with Obama in office, the drug war is nowhere near over. From Kevin Booth, the producer/director of Showtime's "American Drug War", "How Weed Won the West" puts California forward as an example to the rest of the country by documenting how legalizing marijuana can help save the economy.- How Weed Won the West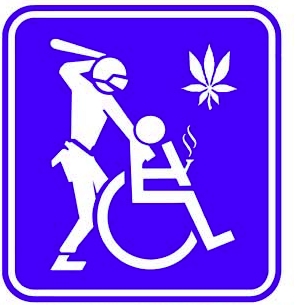 It is important to express that proven facts clearly show that the reasoning behind making medical Cannabis illegal is questionable and must now be reviewed BY THE PUBLIC.
Much like in the case of Ibogaine, wide spread medical THC (Marijuana is a properganda word) can quell big pharmaceutical roles -If the legalization of medicinal Marijuana leads to drug law reforms eventually making THC legal, this can also quell other financial dominate industries. These include oil, petrochemical, liquor and tobacco companies. One of the Best overviews of these facts can be found in the The Union -Marijuana Documentary from British Columbia.
One example of the competition is Big Pharma's "Dronabinol (Marinol®)", which is a synthetic form of the active marijuana constituent delta-9-tetrahydrocannabinol (THC). This is available by prescription for use as an antiemetic. In 1985, the U.S. Food and Drug Administration approved its use for the treatment of nausea and vomiting associated with cancer chemotherapy in patients who had not responded to the standard antiemetic drugs. However indepedent research points that this synthetic form does not provide the same benfits as the natural THC form .

Despite the medicinal benefits (Video Interviews with Medical Marijuana Users), there is still a conflict of interest waged "war" on this medicine. Getting the already established medical circles to accept medical marijuana's proven research is not as easy as one would expect.
After a serious head injury in 1997, Rick Simpson sought relief from his medical condition through the use of medicinal hemp oil. When Rick discovered that the hemp oil (with its high concentration of T.H.C.) cured cancers and other illnesses, he tried to share it with as many people as he could free of charge - curing and controlling literally hundreds of people's illnesses.
Testimonial list From the Rick Simpson web site But when the story went public, the long arm of the law snatched the medicine - leaving potentially thousands of people without their cancer treatments - and leaving Rick with unconsitutional charges of possessing and trafficking marijuana More information on the Rick Simpson story has been included below.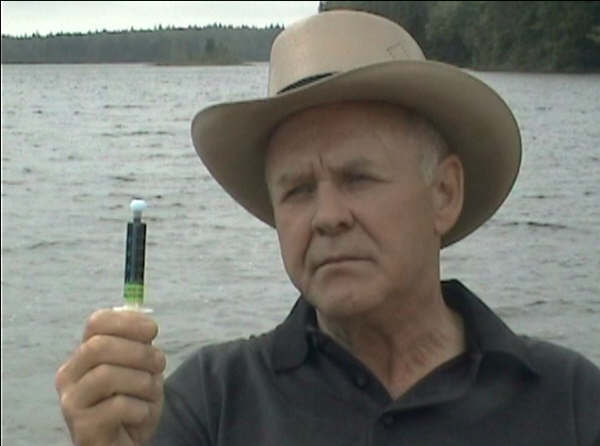 Rick Simpson Phoenix Tears - Promoting Hemp Oil as a natural healing agent
Rick lists many conditions which he has been able to help with the application of medical THC oil. These include:Cancer, diabetes, inflammations, arthritis, chronic pain, burns, ulcers, warts, moles migraines, asthma, anxiety, paranoia, depression, insomnia, scars, vital organs, improvements in brain function in alzheimer's patients, body weight regulation, detoxification, leukemia, psoriasis, aids, multiple sclerosis (ms), autism, mental disorders, autism, mental disorders, glaucoma, vision , heart, blood pressure,scoliosis.
People have all given their testimonials as biofeedback. Since it remains illegal, people wont get this treatment from allopathic medicine.Perhaps one of the most neglected areas at this time, is the relief it has given to Aids Patients.
AIDS -In a video on Youtube, a guy describes his positive experience with alleviating the symptoms of AIDS. Could you tell us more about that?Shawn who has the video on Youtube has suffered from AIDS for twenty years. Shawn started ingesting the oil for his AIDS after listening to me speak on Jack Herer's internet show. Within a month Shawn reduced his intake of pharmaceutical medications from thirty-six pills a day to ten pills a day. Currently, Shawn is only ingesting the oil and he is off all the pills. Shawn now carries a zero viral load and if this continues the system will have to declare that his AIDS is cured.
Besides a cancer cure treatment, Medical THC can also treat Alzheimer's Disease. Recent research on rats indicates that at least three receptors in the brain are activated by the synthetic drug, which is similar to marijuana. These receptors are proteins within the brain's endocannabinoid system. Ohio State University scientists are finding that specific elements of marijuana can be good for the aging brain by reducing inflammation there and possibly even stimulating the formation of new brain cells.Their research suggests that the development of a legal drug that contains certain properties similar to those in marijuana might help prevent or delay the onset of Alzheimer's disease. ScienceDaily (Nov. 23, 2008)- Source
Marijuana's Active Ingredient Shown to Inhibit Primary Marker of Alzheimer's Disease
THC works better than commercial drugs currently on the market -"When we investigated the power of THC to inhibit the aggregation of beta-amyloid," Janda said, "we found that THC was a very effective inhibitor of acetylcholinesterase. In addition to propidium, we also found that THC was considerably more effective than two of the approved drugs for Alzheimer's disease treatment, donepezil (Aricept ®) and tacrine (Cognex ®), which reduced amyloid aggregation by only 22 percent and 7 percent, respectively, at twice the concentration used in our studies. Our results are conclusive enough to warrant further investigation." -Source
Panacea spoke to DINUSHA FERNANDO of Alzeheimer's Australia and provided an empirical account of an Alzheimers sufferer known to us who used the Rick Simpson cure and reported successful results.
Excert -A particular friend was a shot-firer in the coal mines when he was diagnosed with early onset Alzheimer's disease a few years ago. He was 45 years of age and reached a stage where he could hardly get out of bed some days and could not remember simple things like telephone numbers and PIN's. He took a single drop of the oil each night for 4 months and was recently told by his doctor that he could make his next driver's medical in 12 months instead of six months, such was his recovery. He took none of the medicine prescribed for him and only took the oil. He has recently been accepted to do his Masters Degree in Horticulture.
There are many reports of people recovering from multiple sclerosis and cancer after taking the oil. It is necessary to take only a drop each night as the THC is concentrated and one needs to be careful about driving because a drug test will show residue of THC.We need medical researchers to look further into this matter and make the oil available on prescription for those who need it for life saving purposes. It must be made available and that can only happen if medical researchers take it seriously as lobbying so far has failed to gain even an ounce of sensibility from politicians. If the plants were grown under strict supervisions and the oil prepared in laboratories instead of in backyard factories, it would be much safer also.-End
Here is the response Panacea received:
Alzeheimer's Australia's response to using the Rick Simpson cure
Our response was: Dear DINUSHA, we were not asking you to "promote" the hemp flower oil, rather to research it with the aim of getting it available by prescription far all who need it.We personally know of a number of people who have tried this treatment with quite astounding results -End.
There has been no follow up or reserch interest by Alzeheimer's Australia.Panacea has also sent the same information pack to: JOSEPH ASSAD Study MS Centre Joseph Street LIDCOMBE NSW 2141 Dear JOSEPH.
Please find enclosed a most interesting short video regarding cancer, multiple sclerosis and Alzheimer's plus other diseases. Professor IAN FRAZER Director Diamantina Institute for Cancer 4th Floor R-Wing Building 1 Princess Alexandra Hospital Ipswich Road Woolloongabba Qld 4102 Cancer Voices Australia Inc.GPO Box 4708 SYDNEY NSW 2001
All these records can be provided upon request. There is still no Response regarding these proven cures. The following videos are patients who prove this is an instant treatment, institutions like this have no policing from donations or pharmaceutical conflict of interest, or this blatant IGNORANCE of empirical evidence.The red tape involved to get THC to parkinson victims , needs no more role, we need to rise up and take control of the system.,
Panacea proposes that a our own publicly owned unique research and development center dealing with Alternative medicine be set up to provide independent security and EDUCATION for suffers.Can you Help - Contact Panacea
MARIJUANA & CANCER - WHAT MOST DOESN'T WANT YOU TO KNOW - Interviews w/Jack Herer & Rick Simpson
Despite Rick's results, Nova Scotia Marijuana "Cancer Cure" Grower Rick Simpson Found Guilty
One can reason that a profit motive which has always been a motive for prohibition is abusing humanities civil rights and preventing access to this medicine. One only needs to look at real case files to see what victims are subjected too.
Educational Videos:

This film will explain the medical use and workings of the Cannabis Sativa plant, also known as marijuana or hemp. Scientists, patients, family doctor, a pharmacist, an anesthetist and a medicinal Cannabis producer, will give their view on the versatile plant and its medicinal applications.
Medical Marijuana Cancer Video's
Joe Friendly, John Gulino, discuss Cannabis oil curing cancer and Diseases
Cannabis Hemp Pests and Diseases, with Robert Clarke, BS
D. Paul Stanford on Industrial Hemp & Medical Cannabis
Marijuana Use Studies - A History, with Ethan Russo, MD
Search medical Hemp on google video
RUN FROM THE CURE - The Rick Simpson Story (7-Part Series)
Rick Simpson Accepts Freedom Fighter of the Year Award 2009

A Film By Christian Laurette - After a serious head injury in 1997, Rick Simpson sought relief from his medical condition through the use of medicinal hemp oil. When Rick discovered that the hemp oil (with its high concentration of T.H.C.) cured cancers and other illnesses, he tried to share it with as many people as he could free of charge - curing and controlling literally hundreds of people's illnesses... but when the story went public, the long arm of the law snatched the medicine - leaving potentially thousands of people without their cancer treatments - and leaving Rick with unconsitutional charges of possessing and trafficking marijuana!

Canada is in the middle of a CANCER EPIDEMIC! Meet the people who were not allowed to testify on Rick's behalf at the Supreme Court of Canada's Infamous Rick Simpson Trial on September 10, 2007... INCLUDING A MAN WHO WAS CURED OF TERMINAL CANCER USING HEMP OIL! IF YOU SEE ONLY ONE DOCUMENTARY THIS YEAR... MAKE IT THIS ONE! (Parental Guidance Suggested - Mature subject matter.)
Rick Sympson speaking at the Dalhousie University, November 03, 2008 - National Chronic Pain Management Association Conference.
Dalhousie University, November 03, 2008 - National Chronic Pain Management Association Conference. Rick Simpson was invited to speak about the miracles of hemp medicine to the Chronic Pain groups, and offer information about nature's most safest and most medicinal plant Rick later learned that several pharmaceutical companies fund these conferences for the Chronic Pain groups, and as a result of Rick's speech on November 3, 2008, the group that invited him lost several thousand dollars in funding.
Visit the phoenixtears web site and make a donation toward Rick Simpson's Cross-Canada Hemp Medicine Tour. Rick is educating Canada one city at a time with free-hemp medicine seminars. Please make your donation for this very worthwhile cause, the cure for cancer.
Video -Dalhousie University, November 3, 2008 Rick Simpson
Research Links
The American Medical Marijuana Association
Research Articles
Active Component Of Marijuana Has Anti-cancer Effects, Study Suggests
ScienceDaily (Apr. 9, 2009) — Guillermo Velasco and colleagues, at Complutense University, Spain, have provided evidence that suggests that cannabinoids such as the main active component of marijuana (THC) have anticancer effects on human brain cancer cells.In the study, THC was found to induce the death of various human brain cancer cell lines and primary cultured human brain cancer cells by a process known as autophagy.Consistent with the in vitro data, administration of THC to mice with human tumors decreased tumor growth and induced the tumor cells to undergo autophagy.
As analysis of tumors from two patients with recurrent glioblastoma multiforme (a highly aggressive brain tumor) receiving intracranial THC administration showed signs of autophagy, the authors suggest that cannabinoid administration may provide a new approach to targeting human cancers.Cannabinoid action induces autophagy-mediated cell death through stimulation of ER stress in human glioma cellsJournal reference:1. Salazar et al. Cannabinoid action induces autophagy-mediated cell death through stimulation of ER stress in human glioma cells. Journal of Clinical Investigation, 2009; DOI: 10.1172/JCI37948Adapted from materials provided by Journal of Clinical Investigation, via EurekAlert!, a service of AAAS. Source
The Union (2009), A look at illegal marijuana trade industry
British Columbia's 's illegal marijuana trade industry has evolved into a business giant, dubbed by some involved as 'The Union', Commanding upwards of $7 billion Canadian annually. With up to 85% of 'BC Bud' being exported to the United States, the trade has become an international issue. Follow filmmaker Adam Scorgie as he demystifies the underground market and brings to light how an industry can function while remaining illegal. Through growers, police officers, criminologists, economists, doctors, politicians and pop culture icons, Scorgie examines the cause and effect nature of the business - an industry that may be profiting more by being illegal.
Marijuana Ingredients Show Promise In Battling Superbugs

ScienceDaily (Sep. 8, 2008) — Substances in marijuana show promise for fighting deadly drug-resistant bacterial infections, including so-called "superbugs," without causing the drug's mood-altering effects, scientists in Italy and the United Kingdom are reporting.

Besides serving as infection-fighting drugs, the substances also could provide a more environmentally-friendly alternative to synthetic antibacterial substances now widely used in personal care items, including soaps and cosmetics, they say. In the new study, Giovanni Appendino and colleagues point out that scientists have known for years that marijuana contains antibacterial substances. However, little research has been done on those ingredients, including studies on their ability to fight antibiotic resistant infections, the scientists say.

To close that gap, researchers tested five major marijuana ingredients termed cannabinoids on different strains of methicillin-resistant Staphylococcus aureus (MRSA), a "superbug" increasingly resistant to antibiotics. All five substances showed potent germ-killing activity against these drug-resistant strains, as did some synthetic non-natural cannabinoids, they say. The scientists also showed that these substances appear to kill bacteria by different mechanisms than conventional antibiotics, making them more likely to avoid bacterial resistance, the scientists note. At least two of the substances have no known mood-altering effects, suggesting that they could be developed into marijuana-based drugs without causing a "high."

Journal reference: 1. Appendino et al. Antibacterial Cannabinoids from Cannabis sativa: A Structure-Activity Study. Journal of Natural Products, 2008; 71 (8): 1427 DOI: 10.1021/np8002673. American Chemical Society - Source
Could Marijuana Substance Help Prevent Or Delay Memory Impairment In The Aging Brain?
Recent research on rats indicates that at least three receptors in the brain are activated by the synthetic drug, which is similar to marijuana. These receptors are proteins within the brain's endocannabinoid system.ScienceDaily (Nov. 23, 2008) — Ohio State University scientists are finding that specific elements of marijuana can be good for the aging brain by reducing inflammation there and possibly even stimulating the formation of new brain cells.Their research suggests that the development of a legal drug that contains certain properties similar to those in marijuana might help prevent or delay the onset of Alzheimer's disease.
Though the exact cause of Alzheimer's remains unknown, chronic inflammation in the brain is believed to contribute to memory impairment. Any new drug's properties would resemble those of tetrahydrocannabinol, or THC, the main psychoactive substance in the cannabis plant, but would not share its high-producing effects. THC joins nicotine, alcohol and caffeine as agents that, in moderation, have shown some protection against inflammation in the brain that might translate to better memory late in life."It's not that everything immoral is good for the brain.
It's just that there are some substances that millions of people for thousands of years have used in billions of doses, and we're noticing there's a little signal above all the noise," said Gary Wenk, professor of psychology at Ohio State and principal investigator on the research.Wenk's work has already shown that a THC-like synthetic drug can improve memory in animals. Now his team is trying to find out exactly how it works in the brain.The most recent research on rats indicates that at least three receptors in the brain are activated by the synthetic drug, which is similar to marijuana.
These receptors are proteins within the brain's endocannabinoid system, which is involved in memory as well as physiological processes associated with appetite, mood and pain response.This research is also showing that receptors in this system can influence brain inflammation and the production of new neurons, or brain cells."When we're young, we reproduce neurons and our memory works fine. When we age, the process slows down, so we have a decrease in new cell formation in normal aging. You need those cells to come back and help form new memories, and we found that this THC-like agent can influence creation of those cells," said Yannick Marchalant, a study coauthor and research assistant professor of psychology at Ohio State.Marchalant described the research in a poster presentation November 19 at the Society for Neuroscience meeting in Washington, D.C.
Knowing exactly how any of these compounds work in the brain can make it easier for drug designers to target specific systems with agents that will offer the most effective anti-aging benefits, said Wenk, who is also a professor of neuroscience and molecular virology, immunology and medical genetics.
"Could people smoke marijuana to prevent Alzheimer's disease if the disease is in their family? We're not saying that, but it might actually work. What we are saying is it appears that a safe, legal substance that mimics those important properties of marijuana can work on receptors in the brain to prevent memory impairments in aging. So that's really hopeful," Wenk said.One thing is clear from the studies: Once memory impairment is evident, the treatment is not effective. Reducing inflammation and preserving or generating neurons must occur before the memory loss is obvious, Wenk said.Marchalant led a study on old rats using the synthetic drug, called WIN-55212-2 (WIN), which is not used in humans because of its high potency to induce psychoactive effects.The researchers used a pump under the skin to give the rats a constant dose of WIN for three weeks – a dose low enough to induce no psychoactive effects on the animals.
A control group of rats received no intervention. In follow-up memory tests, in which rats were placed in a small swimming pool to determine how well they use visual cues to find a platform hidden under the surface of the water, the treated rats did better than the control rats in learning and remembering how to find the hidden platform."Old rats are not very good at that task. They can learn, but it takes them more time to find the platform. When we gave them the drug, it made them a little better at that task," Marchalant said.In some rats, Marchalant combined the WIN with compounds that are known to block specific receptors, which then offers hints at which receptors WIN is activating. The results indicated the WIN lowered the rats' brain inflammation in the hippocampus by acting on what is called the TRPV1 receptor. The hippocampus is responsible for short-term memory.
With the same intervention technique, the researchers also determined that WIN acts on receptors known as CB1 and CB2, leading to the generation of new brain cells – a process known as neurogenesis. Those results led the scientists to speculate that the combination of lowered inflammation and neurogenesis is the reason the rats' memory improved after treatment with WIN.The researchers are continuing to study the endocannabinoid system's role in regulating inflammation and neuron development.
They are trying to zero in on the receptors that must be activated to produce the most benefits from any newly developed drug.What they already know is THC alone isn't the answer."The end goal is not to recommend the use of THC in humans to reduce Alzheimer's," Marchalant said. "We need to find exactly which receptors are most crucial, and ideally lead to the development of drugs that specifically activate those receptors. We hope a compound can be found that can target both inflammation and neurogenesis, which would be the most efficient way to produce the best effects."The National Institutes of Health supported this work.Coauthors on the presentation are Holly Brothers and Lauren Burgess, both of Ohio State's Department of Psychology.
Adapted from materials provided by Ohio State University.Ohio State University (2008, November 23). Could Marijuana Substance Help Prevent Or Delay Memory Impairment In The Aging Brain?. ScienceDaily. Retrieved November 22, 2008, from - Source
New Study Explains How Pot Kills Cancer CellsNov 6, 2003, Steve Kubby
A new study published in Nature Reviews-Cancer provides an historic and detailed explanation about how THC and natural cannabinoids counteract cancer, but preserve normal cells.The study by Manuel Guzmán of Madrid Spain found that cannabinoids, the active components of marijuana, inhibit tumor growth in laboratory animals. They do so by modulating key cell-signalling pathways, thereby inducing direct growth arrest and death of tumor cells, as well as by inhibiting the growth of blood vessels that supply the tumor.The Guzman study is very important according to Dr. Ethan Russo , a neurologist and world authority on medical cannabis: "Cancer occurs because cells become immortalized; they fail to heed normal signals to turn off growth. A normal function of remodelling in the body requires that cells die on cue.
This is called apoptosis, or programmed cell death. That process fails to work in tumors. THC promotes its reappearance so that gliomas, leukemias, melanomas and other cell types will in fact heed the signals, stop dividing, and die.""But, that is not all," explains Dr. Russo: "The other way that tumors grow is by ensuring that they are nourished: they send out signals to promote angiogenesis, the growth of new blood vessels. Cannabinoids turn off these signals as well. It is truly incredible, and elegant."In other words, this article explains several ways in which cannabinoids might be used to fight cancer, and, as the article says, "Cannabinoids are usually well tolerated, and do not produce the generalized toxic effects of conventional chemotherapies.Usually, any story that even suggests the possibility of a new treatment for cancer is greeted with headlines about a "cancer cure" - however remote in the future and improbable in fact it might be.
But if marijuana is involved, don't expect any coverage from mainstream media, especially since mainstream editors have been quietly killing this story for the past thirty years.That's right, news about the abilility of pot to shrink tumors first surfaced, way back in 1974. Researchers at the Medical College of Virginia, who had been funded by the National Institutes of Health to find evidence that marijuana damages the immune system, found instead that THC slowed the growth of three kinds of cancer in mice -- lung and breast cancer, and a virus-induced leukemia.The Washington Post reported on the 1974 study -- in the "Local" section -- on Aug. 18, 1974. Under the headline, "Cancer Curb Is Studied," it read in part: "The active chemical agent in marijuana curbs the growth of three kinds of cancer in mice and may also suppress the immunity reaction that causes rejection of organ transplants, a Medical College of Virginia team has discovered." The researchers "found that THC slowed the growth of lung cancers, breast cancers, and a virus-induced leukemia in laboratory mice, and prolonged their lives by as much as 36 percent.""News coverage of the Madrid discovery has been virtually nonexistent in this country.
The news broke quietly on Feb. 29, 2000 with a story that ran once on the UPI wire about the Nature Medicine article," complained MarijuanaNews.com editor Richard Cowan, who said he was only able to find the article through a link that appeared briefly on the Drudge Report Web page. "The New York Times, The Washington Post, and Los Angeles Times all ignored the story, even though its newsworthiness is indisputable: a benign substance occurring in nature destroys deadly brain tumors," added Cowan.On March 29, 2001, the San Antonio Current printed a carefully researched, bombshell of a story by Raymond Cushing titled, "POT SHRINKS TUMORS; GOVERNMENT KNEW IN '74." Media coverage since then has been nonexistant, except for a copy of the story on Alternet.It is hard to believe that the knowledge that cannabis can be used to fight cancer has been suppressed for almost thirty years , yet it seems likely that it will continue to be suppressed.
Why?According to Cowan, the answer is because it is a threat to cannabis prohibition . "If this article and its predecessors from 2000 and 1974 were the only evidence of the suppression of medical cannabis, then one might perhaps be able to rationalize it in some herniated way. However, there really is massive proof that the suppression of medical cannabis represents the greatest failure of the institutions of a free society, medicine, journalism, science, and our fundamental values," Cowan notes.Millions of people have died horrible deaths and in many cases, familes exhausted their savings on dangerous, toxic and expensive drugs. Now we are just beginning to realize that while marijuana has never killed anyone, marijuana prohibition has killed millions. Source